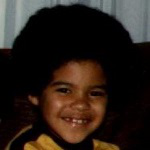 Posts: 3728
Joined: March 6, 2003
AKA cell phone duct taped to helemt. :P
Not quite but almost as cheap.
The CCD in the camera is not exactly high end. It does not adjust to changes in light very well, so if I am on a bright trail and stay on a bright trail the footage remains okay, but if it goes dark then bright or bright then dark, the camera has issues.
For $60 and a little electronics know how on my part I would say it is acceptable.
"If everything seems in control, you're not going fast enough."
-Mario Andretti-