Posts: 209
Joined: June 29, 2006
Most of you probably haven't heard much if anything about Taylor Leigh. Coming from BMX, he's got a bit of a different view of how things should be ridden. Faster, bigger, burlier, smoother, more style and most important to him, creatively.
Strahan Loken was generous enough to let us shoot a stunt he built, and also came out to take some photos.
This virgin stunt had been sitting for the past couple years waiting to be hit, a tight S-berm run in, a rough wood plank lip and a few large cedar trees lining the run out make it a big commitment to hit.
Here are the photos Strahan took: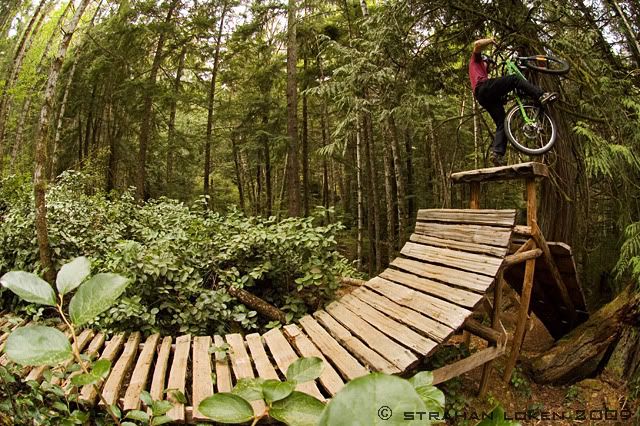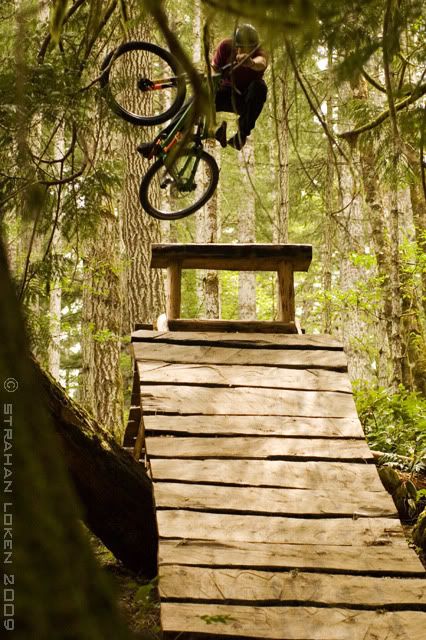 Stay tuned for the new teaser in the next couple weeks!