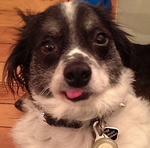 Posts: 2595
Joined: Nov. 23, 2002
Posted by: bux-bux

Posted by: Lowcard

Part of the problem is that stupid people now have an equal or greater voice compared to actual experts, because of social media. And dumb people are the loudest. Scientists and doctors aren't on every Facebook article making comments like Jimmy Knuckledragger and all his coke-head buddies from high school do. And unfortunately, those morons are the loudest and therefore more convincing to people like him. These guys aren't the most critical thinkers, unless of course, somebody shares actual stats with them.

I actually find speaking with them to be quite fun, as their arguments are so full of holes that it makes it easy to point out.

Anyone in an Ed Hardy shirt or a black shirt with flames on it def knows what he's talking about. You should listen.....
Now would be the perfect time to post a pic of KenN in an Ed Hardy t-shirt that has flames on it.