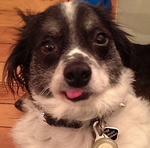 Posts: 2658
Joined: Nov. 23, 2002
Posted by: shoreboy

Im not sure I saw Tashi's article. Is it this one?

https://www.pnas.org/content/118/4/e2014564118

To sum this one up: 'Models suggest that public mask wearing is most effective at reducing spread of the virus when compliance is high'
Looks like a different one fwir. Part of my issue with the masks is the lack of data on particle size and comparing that against various types of mask media. From your link:
"There are currently no studies that measure the impact of any kind of mask on the amount of infectious SARS-CoV-2 particles from human actions."
My doubt doesn't lie along the mask/no-mask continuum, but takes into consideration a number of different variables including, type of mask, fit of mask, age of mask, location the mask is used, length of time in said location, conditions which the mask is used under, possibility of compliance and likelihood of compliance. Based on all the things I've read, it seems that in many situations where masks actually would provide benefit people won't or can't wear them or are wearing masks of dubious benefit, making the benefit of mask wearing suspect. At the end of the day, I just see too many holes to be able to say that masks of the kind the majority of people are wearing for sure work.
Last edited by:
syncro
on July 29, 2021, 2:53 p.m., edited 1 time in total.