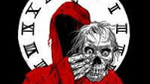 Posts: 3737
Joined: May 23, 2006
Posted by: syncro

Masks have limited effectiveness for preventing spread/transmission from an infected individual. And unless you're wearing a respirator rated at n95 or higher, masks are basically useless at protecting you from getting covid.
sweeping statement is misleading
Last edited by:
tungsten
on June 19, 2021, noon, edited 2 times in total.