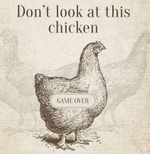 Posts: 2298
Joined: Nov. 23, 2002
Posted by: tashi

The beauty of excess deaths as a metric is that those things can be corrected for. The Reuters article I linked to mentions this feature.
True, but too often I've seen excess deaths being misrepresented because of that. Trying to explain that to some who is on the conspiracy train is tiring. I've generally just reduced my answers to simple yes/no unless it seems like there's an opportunity of beneficial discussion. Or sometimes I just say to myself IDGAF and don't bother saying anything. 
At the end of the day we know that limiting social contacts, masks etc are fairly effective if mostly everyone buys in. So I do what I'm willing to depending on the situation and also choose whether the risk in a particular is acceptable.