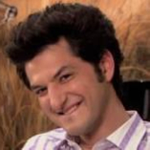 Posts: 79
Joined: Feb. 2, 2021
Posted by: syncro

Fellas, fellas, fellas. Is it not possible to pose a discussion question/idea around here without the knives coming out?

The Dr. Corrigan article has nothing to do with anti-vax nonsense or anything like that which appears in some of the articles/pages that reference his blog post. The guy has a PhD in biochemistry and molecular biology and suggested a theoretical pathway where it may be possible for mRNA to change DNA in the host cell via reverse transcription. Some other smart people, scientists from Harvard and MIT, were investigating why PCR tests still registered positive well after someone should have cleared covid and found a means by which the covid virus may possibly change cellular DNA. This pathway is similar to what Corrigan theorized and is what he talks about. He doesn't present as an anti-vaxxer from what I read on his webapge. If you go to his article, the source for shogun's link, (which people should do when trying to evaluate info), he makes a point that he is not claiming that the covid vax permanently alters our DNA and points out that some sites are using his info/post fallaciously.

Again, this is a theoretical exercise I am presenting for consideration. I am not making the claim that an mRNA vaccine will permanently alter your genomic DNA, and I didn't make this claim in my first article, although it appears that troll sites made the fallacious claim that I did. I simply asked the question, and provided hypothetical, plausible molecular pathways by which such an event could occur. I believe this current research validates that this is at least plausible, and most likely probable. It most certainly deserves closer inspection and testing to rule this possibility out, and I would hope that a rigorous and comprehensive test program would be instituted with the same enthusiasm that propelled the vaccine haphazardly through the normal safety checkpoints.

Sure it's fair to criticize the pages that misrepresent his original thoughts, but it would be a mistake to asses his thoughts on the basis of someone else's interpretation of what he said. Did anybody look at Corrigan's post on the topic?

https://sciencewithdrdoug.com/2021/02/15/breaking-study-sheds-more-light-on-whether-an-rna-vaccine-can-permanently-alter-dna/
Claiming an article written by Dr. Doug, has nothing to do with Anti-vax nonsense is like a magician telling you there is nothing up his sleeve, when you can clearly see a freaking rabbit sticking its head out. The quote you included even lays his underlying message pretty bare. One glance at his twitter feed would tell most reasonable people all they need to know about Dr. Doug biases. The COVID vaccine is dangerous. The COVID vaccine is a money making scheme by the Pharmaceutical industry. The COVID vaccine created the Delta variant. The COVID vaccine is a way for Bill Gates to reduce the global population (I wish I was kidding).
Dr. Doug is purveyor of subtle anti-vax rhetoric disguised as 'presenting theoretical exercises for consideration'. I think it's pretty clear to anyone not already sympathetic to anti-vax viewpoints that there is sufficient cause to disregard Dr. Doug's 'original thoughts'. I would also add that the 'knives' aren't out, people are just quick to pick up on the red-flags when they've been inundated with COVID scaremongering from virtually every corner of the internet for as long as we have.
As the markets across the globe prepare to collapse due to a new variant that Pfizer and Moderna's "vaccines" more than likely created, Pfizer and Moderna's stocks get ready to reach new heights as they capitalize on the perpetual opportunity wheel they've attached themselves to. pic.twitter.com/AuTuUZYPA7— Dr. Doug Corrigan (@ScienceWDrDoug) November 28, 2021

Big pharma takes no risk. The government takes no risk. The doctor takes no risk. But who takes all of the risk if you get vaccinated?You.Who takes all of the risk if you don't get vaccinated. You. But who is trying to dictate which risk you will take?Them.— Dr. Doug Corrigan (@ScienceWDrDoug) October 26, 2021

You got it. The more the vaccines fail, the more you need them, the more $ they make. https://t.co/DGPFCmBSg4— Dr. Doug Corrigan (@ScienceWDrDoug) November 27, 2021

We are being mandated to inject a substance made by a behemoth which paid the largest criminal fine in history for pharmaceutical fraud, being promulgated by a software billionaire who wants to reduce the population, and with enforcement by a government with dreams of tyranny.— Dr. Doug Corrigan (@ScienceWDrDoug) November 14, 2021
Last edited by:
Schnickelfritz
on Dec. 3, 2021, 1:39 p.m., edited 4 times in total.