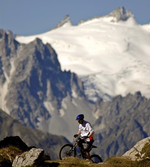 Posts: 1759
Joined: Nov. 23, 2002
Posted by: three-sheets

5th estate is ripping the lid open on the Canada/China vaccine debacle right now....
What debacle? We still got vaccines in decent time frame and are one the highest vaccinated populations on the planet. Evidence is even beginning to show up that us spreading out the time frame between 1st and 2nd doses has actually been beneficial. Yay Canada.
Our federal failures have far less to do with vaccine procurement and far more to do with mixed messaging and the absolute shit control of the borders - especially airports - when this thing kicked off. Looking back on it all I'd say the feds did fairly well in their response even though it could have been better.