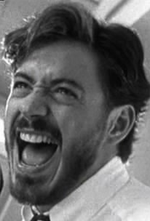 Posts: 15437
Joined: Dec. 30, 2002
Posted by: RAHrider

Good for you for holding out. I hope you are social distancing and wearing a mask and not complaining that people don't want you in their restaurants or yoga studios. Because young healthy people don't get the vaccine for themselves, it's to keep from passing it to other people, people who may not be as lucky as you to have perfect health.

It drives me crazy that people refuse to get a vaccine to help themselves (AND OTHERS) but when they get sick they are willing to take every experimental drug to help themselves.

You are right that you have the right not to get a vaccine, but you had better damn well not act in such a way that you may spread the infection to others. Our ICUs in BC are at their limit due to COVID patients, over 90% of whom, like you are not vaccinated. I'm starting to think a proportion of the unvaccinated people are just selfish. There are those that can't get the vaccine for very good reasons but for those that have no reason, they won't take a risk (on a vaccone) to help their community but when it is to help them fight the covid infection they caught, DO EVERYTHING!!!!

It's clear that a proportion of the unvaccinated are not protecting themselves or others because they are filling up the hospitals.
I do what we all to have to do in todays new normal. My sister is immuno-comped so you may be barking up the wrong un vaxxed with most of your post. I'm thinking about the positive's from being socially blocked.
As for helping others or not helping them, first rule of first aid is protect yourself or keep yourself safe. You and others are free to disagree my usage of that during this situation let alone the apparent contradiction in it however I am protecting myself or others and have had zero symptom's myself. Given how much I've been out during the pandemic in public situations whether it was the Skytrain, delivering inside malls or non work related shopping, public restrooms or dining out, etc, I should've had some sign of it but as I said, zero.
Maybe if people want to protect themselve's, they could do a little more than rely on corporate medicine and get & stay healthy. I'll take my chance's as is. You've taken your's.