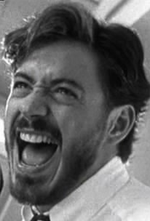 Posts: 15538
Joined: Dec. 30, 2002
**Posted by: Couch_Surfer

**... it largely came down to if you had a bachelor degree of some form, you were significantly more likely to understand and accept evolution, and if you only had a high school diploma you were much less likely to understand and accept it. That's on a scientific theory that is essentially proven fact at this point. I have little doubt that on something more complex and unknown such as the specifics around a novel Coronavirus, the percentages of basic understanding are much much worse. But twitter amplifies all opinions and lies spread faster and further than truth.
Such an easy explanation for that. I'll give you the role as the professsor and I'll be the questioning "student" - would you pass me if I denied evolution (but was still in a science based course)? That's rhetorical dont worry. Higher education is where you fine tune your acceptance of the structure.