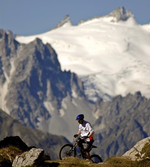 Posts: 1919
Joined: Nov. 23, 2002
Posted by: tashi

I'd consider The Intercept to be fairly accurate with their factual reporting.  What's your problem with this report?

They broke the story on the 6th, why would anyone else have already a story ready based on documents that aren't publicly available?
My comment was in reference to the link provided to RT - the Russian Times - which is a suspect source and known to provide false and misleading info. My point was that linking to more reputable sources is going to increase the likelihood of people taking the link seriously. My comment wasn't about the linked content, just the source. He followed it up with the link to the Intercept - so why not just do that in the first place?