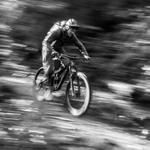 Posts: 8604
Joined: Nov. 15, 2002
Still not relevent to the op though is it!

OP asks if this has lowered the worlds opinion of vancouver, I come on FROM THE OTHER SIDE OF THE WORLD and state it has and all i get is flamming and abuse with very little intelligent argument and the classic 'TAKES ONE TO KNOW ONE' childish argument!
Apologies. We're all a little shell-shocked and sensitive this morning - and we were last night as well.
Part of the shock relates to how surprised everyone is. I did not think this would happen at all. I figured our city had grown up since 1994 - in fact I was convinced we had. I never would have bet on this outcome no matter what the odds.
Vancouver has - and remains - an amazing place to live. We also share the zone with some despicable, childish morons it turns out.