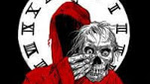 Posts: 2771
Joined: May 23, 2006
A 65-year-old New York City cab driver from Queens, Nicanor Ochisor, hanged himself in his garage March 16, saying in a note he left behind that the ride-hailing companies Uber and Lyft had made it impossible for him to make a living. It was the fourth suicide by a cab driver in New York in the last four months, including one Feb. 5 in which livery driver Douglas Schifter, 61, killed himself with a shotgun outside City Hall.

Ochisor, a Romanian immigrant, owned a New York City taxi medallion. (Medallions were once coveted by cab drivers because having them allowed the drivers to own their own cabs or lease the cabs to other drivers.) Ochisor drove the night shift, lasting 10 to 12 hours. His wife drove the day shift. But after Uber and Lyft flooded the city with cars and underpaid drivers about three years ago, the couple could barely meet expenses. Ochisor's home was about to go into foreclosure. His medallion, once worth $1.1 million, had plummeted in value to $180,000.* The dramatic drop in the value of the medallion, which he had hoped to lease for $3,000 a month or sell to finance his retirement, wiped out his economic security. He faced financial ruin and poverty. And he was not alone.

Corporate capitalism is establishing a neofeudal serfdom in numerous occupations, a condition in which there are no labor laws, no minimum wage, no benefits, no job security and no regulations. Desperate and impoverished workers, forced to endure 16-hour days, are viciously pitted against each other. Uber drivers make about $13.25 an hour. In cities like Detroit this falls to $8.77. Travis Kalanick, the former CEO of Uber and one of the founders, has a net worth of $4.8 billion. Logan Green, the CEO of Lyft, has a net worth of $300 million.
https://www.truthdig.com/articles/the-gig-economy-is-the-new-term-for-serfdom/
* This, obviously, is why Vancouver's taxi industry is fighting the entry of Uber/Lyft
Just three years ago, taxi licences in Vancouver were worth $800,000 to $1 million, largely due to the restricted supply. Those prices essentially guaranteed drivers's investment in a cab and a job. They are heavily underpinned by home and business mortgages.

But now, as in many cities where Uber has targeted its ride-hailing app, Vancouver's taxi licence system is in disarray.

"There are at least 100 licences on offer for sale. But there is no value at all at the moment," said Kulwant Sahota, the president of Yellow Cab, the largest of Vancouver's four taxi companies. "There is no certainty happening here. People are scared."
http://www.vancouversun.com/news/even+before+uber+arrives+taxi+industry+disarray/11755601/story.html
"The best propaganda is that which, as it were, works invisibly, penetrates the whole of life without the public having any knowledge of the propagandistic initiative."
Joseph Goebbels
Last edited by:
tungsten
on March 26, 2018, 9:57 a.m., edited 1 time in total.