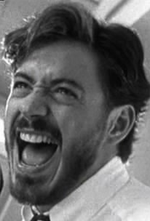 Posts: 15441
Joined: Dec. 30, 2002
Posted by: FLATCH

Posted by: aShogunNamedMarcus

Raise the voting age? By your stated logic above, anyone should be able to vote. I don't hate Donald Doushbag, I just think he's a classless piece of shit. Even Reagan had some class.

Homeless or not you should have the ability to show you are a Canadian or landed citizen, I believe if you can't you probably don't care to. how about this, if you collect a welfare cheque, a pension or a veteran's pension you can vote.

At this point all your doing is trolling. Too bad draining the swamp won't stop that.🖕🏿

Not trolling that much, a bit maybe but mainly just laying out the idiocy of liberal principles. Remember - this line of comments started after I called out Switch regarding Obama stating anyone can and anyone should vote. He wanted the exact thing I said; thats how messed up the other side is. This wont be a surprise but I like privileges and voting should be a mandatory one (because how can you say a party has a majority vote of the people when less than half even showed up).

as soon as something becomes mandatory it becomes more of a rule and not a privilege. who cares if everybody votes when in a two party system one can have the majority of votes and still lose. Even Vlad must think that's fucked up.
No I'm pretty sure Vlad is like I'm glad I dont have to rig both elections! And I was speaking of Canadian voting being mandatory. We're a joke yet you all look south to lol at them for any reason you want.
Lets just say the Founding Fathers might've been time travelers to have the forsight of the electoral college.