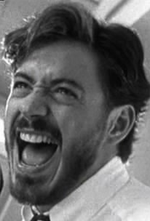 Posts: 15523
Joined: Dec. 30, 2002
Posted by: chupacabra

That is quite the Flynn friendly article you have there Tungsten.  Lying to the FBI is a federal crime and they would have told Flynn that before his interview.  He didn't simply forget stuff like they are implying.  He lied, in other words, he knowingly committed a felony to cover up those conversations.  They compare this to what happened to Clinton, which is appropriate, but we know what Clinton's motivation to lie was.  What was Flynn's?  He is not another one of Trump's bumbling morons, he knew better.  He lied to the FBI because it was worth it to lie.  

We have much more to find out here and the article you linked likes to act like we know all there is to know.  Anything that Mueller has that is more damning won't come out until they are done. 

Do you really think Flynn just forgot a few details in an interview and that is enough to plead guilty to the charge?  If that is all he has to hide why wouldn't he fight it?  Do you honestly believe that Mueller, a lifelong Republican is out to get Trump is a political witch hunt?
It really is an interesting thing. A former Director of Defense Intelligence Agency and a Lt. General knowing lied to the FBI. To add to the mix, he was Trumps Nat Sec. Advisor for what, all of three weeks; from the Internet, the time frame to which he's being questioned is more about the Obama tenure. Also from the 'net, they say he needed a forum to talk since he's a patriot so now he can (possibly) air it all out regarding any crimes he may be aware of that have previously transgressed. But that's the internet.
Also some other angle's regarding all the sealed indictments: gang related people or some of the marijuana industry.
What's your thought's on Mueller and the scope of the investigation? Is he going for Trump for political reasons as a swamp dweller (he was appointed the FBI Director a week before 9/11) or is he doing his job and Trump is dirtay or has he found or knows of some criminal wrongdoing that needs to be addressed? Or even something else?