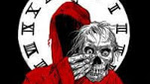 Posts: 2919
Joined: May 23, 2006
They cut him up alive.
During the recording of Khashoggi's murder, one of the voices was identified in the transcript by Turkish authorities as Dr Salah al-Tubaigy, a forensic expert who specialises in post mortem examination.

Tubaigy tells others to put in earphones or listen to music, as he is doing, the CNN source said. 

The transcript then used singular words to describe the noises, including "scream", "gasping", "saw", and "cutting".