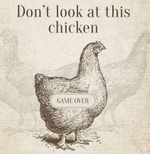 Posts: 2235
Joined: Nov. 23, 2002
Posted by: KenN

Posted by: chupacabra

I remember hearing these stories at the time so I am sure there is some fire under the smoke.  Kavanaugh shouldn't have been nominated even without the sexual assault accusations.  His only qualifications were that he has the potential to live for decades and he shared the GOP ideology.

also, he drinks beer.
Apparently he also helped fake the moon landing.