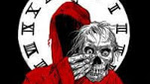 Posts: 2768
Joined: May 23, 2006
Posted by: shoreboy

Posted by: tungsten

Posted by: shoreboy

Electrocutions never left. They are pretty rare,

Not in Chicago....

For decades, Chicago's Area 2, where officer Jon Burge's seven-member "A-Team" took their suspects, was a notorious torture site. An anonymous police department whistleblower named Burge as a perpetrator in 35 torture cases, Ralph reports. "A total of 67 officers were identified by survivors as having direct knowledge of torture." The torments included beatings, being shackled to a hot radiator, mock suffocations and electrocutions from Burge's infamous black box. Once knowledge of this dreadful little machine seeped out and Burge was defending himself in the courts, he "is rumored to actually have thrown his torture device in Lake Michigan from his boat, named 'Vigilante.'"

https://www.counterpunch.org/2020/02/28/police-torture-in-chicago/

That's nice. Except we weren't talking about police torture, the topic was federal executions.
Ever pee'd on an electric fence, man?
https://www.nytimes.com/2020/02/19/us/electric-chair-tennessee.html#
Last edited by:
tungsten
on Nov. 26, 2020, 2:27 p.m., edited 2 times in total.