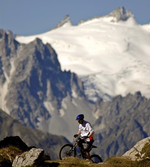 Posts: 978
Joined: Nov. 23, 2002
Posted by: aShogunNamedMarcus

I said this previously in the covid thread but did Obama take the pandemic plans with him that Fauci should've had ready since Fauci was stating in 2015 that Trump would be facing an eventual respiratory pandemic ?

Why dont you put as much blame on Fauci and the past admin for not preparing the next administration since they had knowledge of it?
How do you know they didn't inform Trump and he just chose to ignore it?