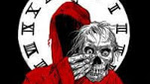 Posts: 2898
Joined: May 23, 2006
Posted by: aShogunNamedMarcus

Posted by: ReductiMat

Posted by: aShogunNamedMarcus

Just like how Director of Nat Sec Grenell recently released a memo that Hillary should've been prosecuted for her crimes but dont worry, Trump's lying about quarantine. Probably because he's Islamaphoboic and quarantine is close to Quran.

Fuck the Clinton's and fuck Trump and fuck bootlickers.

So you'd vote 3rd party like tungsten ?
These are not "normal" times.
Last edited by:
tungsten
on Oct. 9, 2020, 6:14 p.m., edited 1 time in total.