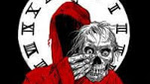 Posts: 2407
Joined: May 23, 2006
Posted by: switch

As VP, Biden got things done and was a great interface between the Executive branch and Congress.
He certainly did.
Taking Biden at his word, that means he had independently settled or signed off on the appointment of right-wing chief of staff Rahm Emanuel (Obama's first appointment after Biden), Clintonite transition head John Podesta (who proceeded to staff the administration with neoliberals), tax-evading Treasury Secretary Tim Geithner (the architect of the bank-friendly bailouts and foreclosure program, which did nothing to help foreclosure victims), and neoliberal economist Larry Summers ("he's the smartest son of a bitch," Biden said). This isn't to mention the staffing of the National Economic Council, the White House's economic policy-making arm, with what one journalist called "a team of Rubins" — referring to Clinton treasury secretary and Citigroup executive Robert Rubin, the same one who had engineered the repeal of Glass-Steagall and who now had a direct influence on the administration through protégés like Geithner, who in return had engineered the bailout of Rubin's bank.
https://jacobinmag.com/2020/02/joe-biden-history-republicans-tax-cuts-barack-obama-yesterdays-man
Last edited by:
tungsten
on Aug. 12, 2020, 1:35 p.m., edited 1 time in total.