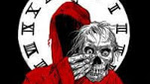 Posts: 2595
Joined: May 23, 2006
Posted by: chupacabra

There is no doubt the Quds Forces taught IED making techniques to the Iraqis. These are indiscriminate weapons that you support as restorative justice.
Yeah ok as opposed to the Americans teaching Iraqis how to die? Some 2.4 million of them.
https://www.salon.com/2018/03/19/the-staggering-death-toll-in-iraq_partner/
You like childern, chup?
They are an ultra-conservative Theocracy. What are your thoughts on the death penalty for homosexuality? Blasphemy gets death
jfc, military threats, economic sanctions and assassinating their leaders ain't gonna' foster an environment where moderate views are tolerated.
What are your thoughts on Canada arming/doing brisk business with the head chopping Saudis and other gulf monarchies who have Medieval cultural practices? Where's the outrage?
To be clear, the Iraqi's have every right, by self or by proxie, to fight and remove an occupying army that invaded their country illegally.
Last edited by:
tungsten
on Jan. 10, 2020, 11:12 a.m., edited 1 time in total.