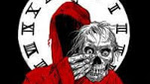 Posts: 2204
Joined: May 23, 2006
Posted by: chupacabra

Posted by: tungsten

Posted by: switch

I suppose it would be better to not secure the oil and let ISIS sell it to rearm themselves...

Syrian/Russian military can secure it...

https://consortiumnews.com/2019/10/24/us-troops-staying-in-syria-to-keep-the-oil-have-already-killed-hundreds/

america the fuck out of everywhere!

Should Russia the fuck out of everywhere? Just curious where your loyalty lies.
Russia was invited into Syria (the Assad govt. recognized as legitimate by every country on earth except for amerikkka and its toadies), unlike amerikkka which was not.
https://www.juancole.com/2019/10/province-kurdish-displacement.html
Back to drump...
"These reports, if true, raise profound new concerns that the Department of Justice under Attorney General William Barr has lost its independence and become a vehicle for President Trump's political revenge," they said in a joint statement. "If the Department of Justice may be used as a tool of political retribution, or to help the President with a political narrative for the next election, the rule of law will suffer new and irreparable damage."

https://www.politico.com/news/2019/10/24/2016-election-criminal-investigation-justice-000296
Last edited by:
tungsten
on Oct. 25, 2019, 11:18 a.m., edited 4 times in total.