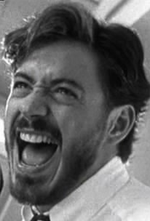 Posts: 15437
Joined: Dec. 30, 2002
Posted by: chupacabra

Posted by: aShogunNamedMarcus

Chup - if we're going to do the predictions, should we field a few suggestions from other NBR'ers as well as the obvious and simple yes/no to Election 2020, Impeachment and yada yada?

I don't have too many for what is to come, but I did make a few in the past and considering the latest news they are pretty spot on, I just need Kushner to go down. A boy can dream.

Posted by: chupacabra (Feb 26, 2018)

I will give you the Trump win, although just like Trump himself, you got lucky because it was a razor-thin margin and almost anything could have changed the outcome (cough - Russians - cough). What I doubt is that you or Tungsten will concede much when the things I have been saying come to light even though you both have drawn lines in the sand recently. You both seem to think the real conspiracy is what the Dems have done and that Mueller is desperately trying to justify himself with these latest indictments before it becomes obvious that he doesn't have anything. **I think these indictments were just to lay down the groundwork for a lot more to come including collusion between Trump's staff and the Russians (although possibly unwittingly), financial crimes against Kushner, Trump and others, and the extent of the Russian interference will be revealed much more completely. **

In response, you will both howl about the deep state is working for Hillary and the door for any conversation that includes facts will be closed for good.

** Posted by: chupacabra (5 pages ago)**

You couldn't pay me to sift through the threads from 3 years ago, but it is clear the Trump has only ever existed to do one thing.  Grift.You are falling for his con that he has a shred of human decency and that he gives two shits about anything other than himself.  There is not a method to the madness and there never has been.  He just fumbles through his days saving his own skin and trying to prop up his shitty hotels with taxpayer dollars.

Well then... anyways.. as for the current predictions, I was thinking more along the lines of 1-6 points of interests that we've all talked about.. Something like this in a thread we all copy and
paste with simple yes no answers and one to two to elaborate on and then we can hold this over each other's heads for eternity :
1a. 2020 - Trump or Hillary?
1b. Add a differential +- margin for your party.
2a. Impeachment yay or nay?
2b. Impeachment leads to removal yay or hell naw?
3. Ukraine sinks the Dems and DeepState or Trump?
4. Which team was more evil - Obama/Biden/HRC/Brennan/Comey/Clapper/Rice/RBG/5Eyes/etc or Trump and all the people he didnt fire.
5. Open for a "deadpool" or convict pool - list of people about to be indicted. Bonuses for who sells out who.
6. Open for anyone's honest opinionated prediction that you dont hear daily on the msm.
As for being spot on; remember that Misfud and Big Papadapoulus were tied into the Ukraine 3 years ago. It's bigger than that.
Last edited by:
aShogunNamedMarcus
on Oct. 17, 2019, 3:10 a.m., edited 1 time in total.
Reason:
tried to fix the parsing