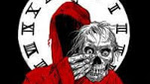 Posts: 2290
Joined: May 23, 2006
Posted by: syncro

Posted by: tungsten

Not at all. In these parts Kwan's a shoo in.

chup lives in east van? well, that explains all his dirty marxo-communist rabble rousing and musings here on nsmb. do you two have tents next to each other in the commune?
ffs, Why do you think Singh ran in Burnaby south? lol....