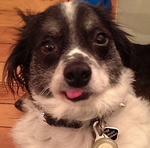 Posts: 2595
Joined: Nov. 23, 2002
Should TWU be allowed Canadian taxpayer monies while operating under rules of their faith and not of common law?
under canadian law, all faiths are allowed gov't monies when it comes to education purposes. students are not forced to attend TWU as it's not the only post secondary option available, they go there by choice. so in the fairly limited scope of their public funding, i personally do not see an issue with it. i would have an issue though if instructional funding came from gov't funds or they were wholly supported by gov't funds. imo, an educational institution that is wholly supported by the public purse should be non-denominationl in it's directives.
did you read the link i posted re TWU's response to questions about the issues people seem to be having with their prgram?
Opinion is the lowest form of intelligence. It requires no accountability, no understanding.
The highest form of knowledge is empathy, for it requires us to suspend our egos and live
in another's world. ~ Bill Bullard