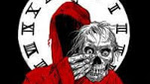 Posts: 2111
Joined: May 23, 2006
Yes,let's shit on the folks tasked with introducing a largely domesticated herd of bison to Yellowstone,so tourists can take pretty pictures.

BTW…anyone with half a brain in the game wouldn't have called them Buffalo.

Buffalo have never existed in North America. They are bison.
You're talking out your butthole again sheets. Did you even read the accompanying article? They don't give fuck about tourists they're hazing the critters back into the park at the behest of the livestock industry.
"I really have had enough of illogical detraction by association as a way of avoiding logical argument by an absurd extension of ad hominem argument to third parties."