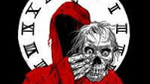 Posts: 3537
Joined: May 23, 2006
How Israel Stole the Bomb

September 11, 2016

By James DiEugenio

In 1968, CIA Director Richard Helms was presented with a disturbing National Intelligence Estimate (NIE) stating that Israel had obtained atomic weapons, a dangerous development that occurred earlier than the CIA had anticipated.

It was particularly dangerous because just the year before, the Six Day War had marked the beginning of open hostilities between the Israelis and Arab nation states. To prevail, Israel had launched preemptive air attacks against Egypt, Jordan, Syria and Iraq at the start of the conflict. Considering that violent backdrop, Helms immediately arranged a meeting with President Lyndon Johnson to inform him of this troubling milestone.

The man who had prepared the NIE and gave it to Helms was the CIA's chief science and technology officer, Carl Duckett. After Helms met with Johnson, the CIA Director told Duckett about the President's rather odd reaction. LBJ did not get upset, and he did not order an investigation into how it happened. Further, he did not tell Helms to let both the Defense Department and State Department know about it so they could establish intelligence inquiries or consider sanctions.

Instead, Johnson did the opposite. He told Helms to keep the news secret and specifically told the Director not to let the secretaries of State or Defense know about it.

Helms obeyed the orders of his Commander in Chief, but he decided to talk to the FBI about how this development had occurred earlier than expected. Thus begins Roger Mattson's Stealing the Atom Bomb: How Denial and Deception Armed Israel, the riveting story of duplicity, betrayal, cover-ups and deceit.

As the book shows, the cover-ups and duplicity did not just come from Israel and its agents in America. The deceit also came from men inside the American government who, for whatever reasons, decided to cast a blind eye on what was really happening under their jurisdiction, even after they had been alerted to it.

What Mattson reveals is no less than an atomic heist – one that could have been prevented if men in high positions had done their duty.

Highly Enriched Uranium

After Johnson told Helms not to tell State or Defense, the CIA Director called Attorney General Ramsey Clark, because what made this news even more ominous — and a potential crime — was what the CIA had discovered when it conducted a chemical test around the Israeli nuclear reactor at Dimona, in the Negev desert.

Duckett had concluded that Israel had something that they should not have possessed at that time: HEU, or highly enriched uranium, which could only be produced by one of the five major powers that already had nuclear weapons.

But the test had also revealed characteristics that showed the material had originated in the United States. (Mattson, p. 97) Specifically, the HEU came from Portsmouth, Ohio and then was further processed at a plant in Apollo, Pennsylvania.

The importance of this information was that the HEU was processed to such a degree – well over 90 percent U 235 – that it was classified as weapons grade uranium. The technical term for it is the acronym SNM, or Special Nuclear Material, meaning that it is fissile: it can easily be split with neutrons. Although the Portsmouth plant is shut down today, beginning in 1956 it did produce weapons-grade uranium.

It was in Apollo, Pennsylvania, that the trail of the SNM and the crime of its diversion becomes exceedingly suspect. The plant that did the further processing of HEU, and the ultimate shipping, was named Nuclear Materials and Equipment Corporation, or NUMEC, and there were a number of reasons why suspicion had centered on NUMEC even before Helms called Clark.

First, NUMEC had a rather unreliable record when it came to keeping track of HEU and other materials that had been given to it through the Atomic Energy Commission (AEC). The way the system worked is that the particular company would forward its business requests — from either private or governmental agencies — to the AEC. The AEC would then estimate how much nuclear material NUMEC would need to fulfill the contract. If a company was using up more material than the AEC properly estimated, that company would be fined quite a lot of money. If the shortages persisted, the AEC and the FBI could then open up an investigation.

With CIA's discoveries, the possibility presented itself that a diversion of the nuclear material could be taking place. Either someone from the outside was stealing the material, or someone on the inside was embezzling it.

As Mattson shows with charts, graphs and testimony, NUMEC had an extraordinarily bad record in this regard. The company was eventually fined over $2 million for missing materials, which, with inflation factored in, would be about $15 million today. Mattson adduces that from 1959 to 1977, about 345 kilograms of HEU went missing from NUMEC, which translates to well over 700 pounds. (ibid, p. 286)

Explaining the Deficits

In just one year, there was a loss of over 56 kilograms (or about 123 pounds). The company made up all sorts of rationales as to why this much HEU was missing, including losses during the mechanical processing. But as the author points out, there are two problems with this accounting.

First, no other plant in America reported losses of this magnitude. The AEC concluded that the losses at Apollo were more than double what they were at any other comparably sized atomic plant in the U.S. (ibid, p. 65)

Secondly, even if one chalks up some of the missing HEU to a processing loss, that still does not account for the entire record of NUMEC. Mattson figures that, even giving the company the benefit of the doubt, it still leaves about 200 pounds of missing HEU. (ibid, p. 67) That's enough for about six atomic bombs, larger than the one used on Hiroshima.

As Mattson reports, what makes NUMEC an even more intriguing suspect is the fact that the company had some legitimate business transactions with Israel, concerning the irradiation of plants. And these legitimate packages were sent at about the time the HEU went missing. Further, the inventory records at NUMEC were extremely sloppy and some appear to have been destroyed in direct violation of the AEC code, meaning NUMEC should have been cited, but wasn't. (ibid, p. 75)

That brings us to the founders of the NUMEC plant in Apollo, Pennsylvania, a small town of approximately 1,600 people that lies about 30 miles northeast of Pittsburgh. In 1955, the Apollo Steel Plant was purchased by David Lowenthal. Two years later, Lowenthal and Zalman Shapiro cooperated in forming NUMEC.

Shapiro, a very accomplished metallurgist who lived next door to Lowenthal, had been employed for a number of years at the nearby Bettis Atomic Power Laboratory, which supported the AEC's Office of Naval Reactors.

In May 1958, Lowenthal merged Apollo Steel with the San Toy Mining Company in Maine. San Toy then changed its name to Apollo Industries, with the main operating officers of this new corporation Morton Chatkin, Ivan Novick and Lowenthal. (ibid, p. 43)

The board comprised these three men plus Shapiro, and later others. In the early 1960s, the steel plant's name was changed to Raychord Steel, but with the decline of the steel industry, Raychord became a subsidiary company to Apollo.

Ties to Zionist Groups

Novick, one of Apollo's officers, later served as national president of the Zionist Organization of America, in which Chatkin, another officer, also held a leadership role. The ZOA was a member group of the American Zionist Council, which later became the American Israel Public Affairs Committee, which today is considered to be the leading lobbying group for Israel and one of the most powerful lobbying groups in Washington.

Novick also later served as a personal liaison between Ronald Reagan's White House and the administration of Israeli Prime Minister Menachem Begin.

Lowenthal, who was born in Poland in 1921, came to America in 1932 and served in the American armed forces in World War II, eventually becoming a citizen in 1945. After the war, he worked with the Haganah, the Jewish paramilitary force inside Palestine, on the Zionist mission to ferry Jews into Palestine in 1947 on board the boat SS Exodus.

Since almost none of the passengers had legal immigration certificates to enter Palestine, the British Royal Navy, which ran the Palestinian Mandate, seized the ship and deported its passengers back to Europe. Lowenthal's mission was a practical failure, but a tremendous propaganda success for the Zionist cause. The event was novelized by author Leon Uris in the number-one best-selling book Exodus, which was published in 1958 and was made into a movie two years later by director Otto Preminger, starring Paul Newman.

Lowenthal later served on board the ship Pan York, which also attempted to evade the British quarantine but was captured in Cyprus with the crew arrested, including Lowenthal. He escaped and fled to Palestine where he served with the Haganah during the war that broke out there in 1948 after the British abandoned the mandate early. (ibid, p. 44)

Lowenthal ended up serving under the legendary Meir Amit, the leading intelligence officer in Israel during the 1960s. Lowenthal was also personally acquainted with future prime ministers David Ben Gurion and Golda Meir.

Nuclear Experience

Shapiro, who had advanced degrees in chemistry and metallurgy from Johns Hopkins, worked for Westinghouse and the Navy on the nuclear reactor that powered America's first atomic submarine, the Nautilus. Shapiro also helped develop the fuel for the first commercial nuclear reactor, the Shippingport Atomic Power Station in Pennsylvania.

Like Lowenthal, Novick and Chatkin, Shapiro also was active in supporting Israeli causes, although his activities had a slightly educational tone. He was a member of the Technion Society, which supported advances in Israeli science and technology. Indeed, he became an Honorary Life Member of the group.

He also was a Director of Hillel, an international organization that tries to acquaint Jewish students with each other on campuses and organize student trips to Israel. Like Novick and Chatkin, he was a member of the Zionist Organization of America. Many years later, it was discovered that Shapiro was on the Board of Governors of the Israeli Intelligence Center, which honors spies for Israel who clandestinely advanced the interests of the state. (Mattson, p. 84)

Beyond the individual backgrounds of these four men, there was also something else which should have attracted the U.S. intelligence community's attention prior to Helms's meeting with President Johnson. While running NUMEC, both men – Shapiro and Lowenthal – were taking trips to Israel and had contacts with high officials of Israeli intelligence as well as Israel's version of the AEC.

Further, NUMEC had a guest worker, an Israeli metallurgist, in its plant, as part of an agreement NUMEC had with Israel to serve as a training consultancy which resulted in the formation of a joint company with Israel called ISORAD that initially was to deal with irradiation of citrus fruits through gamma rays. But the FBI later discovered that NUMEC also had contracts with Israel for the development of plutonium oxide as fuel elements in nuclear reactors. (Mattson, pgs. 80-81)

Since Lowenthal had so many acquaintances in high positions, he often visited Israel, including a most curious instance at about the time he purchased Apollo Steel in 1956. It was at this time that Israel was making decisions about foreign sourcing for nuclear materials and technology.

A year later, NUMEC was formed and Shapiro immediately applied for a license from the AEC to process uranium fuel in a building formerly occupied by Apollo Steel. John Hadden, CIA station chief in Tel Aviv, later noted the unusual coincidence of these events on two continents. (ibid, p. 45)

Israeli Visits

But declassified FBI files reveal that the visitations were not just one way, i.e. from Apollo, Pennsylvania, to Israel. There were also visits and meetings of Israeli officials who went to Apollo.

A photograph of a control room at Israel's Dimona nuclear weapons plant in the 1980s. (Photograph taken by nuclear technician Mordechai Vanunu, who was later kidnapped and imprisoned by Israel as punishment for revealing its secret nuclear arsenal.)
A photograph of a control room at Israel's Dimona nuclear weapons plant in the 1980s. (Photograph taken by nuclear technician Mordechai Vanunu, who was later kidnapped and imprisoned by Israel as punishment for revealing its secret nuclear arsenal.)
At the time of those meetings, there were four main branches of Israeli intelligence. The Shin Bet corresponded with the Federal Bureau of Investigation; the Mossad with the Central Intelligence Agency; the Aman roughly with the Defense Intelligence Agency; and the LAKAM, which was responsible for security at Dimona and for procuring scientific and technological data from Western sources. (Mattson, p. 108)

In the mid-1960s, France started scaling back its support for the Dimona reactor, which was supposedly a research facility. With France's pullback, LAKAM began seeking out and purchasing parts and supplies from other sources to complete the project.

LAKAM's job included concealing the reactor's true function – the development of a nuclear bomb – from American inspections. (ibid) During an American inspection in 1964, LAKAM even created a "Potemkin village" control room to deceive the visitors.

Unlike American intelligence, Israel also had a special operations unit that served all branches. Established in 1957, it was run by Rafi Eitan and his deputy, Avraham Bendor. (In the 1980s, Eitan became notorious for the Jonathan Pollard spy case, in which Pollard, a navy intelligence employee, was paid tens of thousands of dollars to spy for Israel in the United States with Eitan his ultimate control agent.)

Convicted Israeli spy Jonathan Pollard in the photo from his U.S. Naval Intelligence ID.
Convicted Israeli spy Jonathan Pollard in the photo from his U.S. Naval Intelligence ID.
In September 1968, the AEC told the FBI that they were giving permission to NUMEC for a visit by four Israelis, including Eitan and Bendor. However, in the application to the AEC, the occupations of the two were disguised. Eitan was said to be a chemist in the Defense Ministry; Bendor supposedly worked for the electronics division. (ibid, p. 110)

The other two men were Avraham Hermoni, who was billed as a Scientific Counselor in the Israeli Embassy in Washington, and Dr. Ephraim Biegun, described as working in the Division of Electronics for Defense. Again, this was misleading. Hermoni did, at times, work out of Washington's Israeli Embassy, but his prime and most important function was overseeing and planning Israel's nuclear weapons program, which he did from 1959-69. Biegun was actually head of the technical division of the Mossad from 1960-70.
.
Freedom of contract. We sell them guns that kill them; they sell us drugs that kill us.