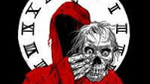 Posts: 3737
Joined: May 23, 2006
imo the number one issue here is housing affordability - and blame that on offshore money.
Your blame is misdirected. Blame it on the Canadian owning classes for enabling it and enriching themselves in the process.
It just another example of how Canadians allow themselves to be fleeced.
Just like we pay more than south of the border when in reality there are actually few items tariffed at a rate requiring a higher Cdn. price.
Freedom of contract. We sell them guns that kill them; they sell us drugs that kill us.