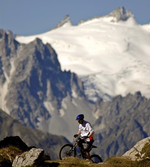 Posts: 1922
Joined: Nov. 23, 2002
Posted by: aShogunNamedMarcus

I see Chup Serfer and Sink got their pm'd talking points sorted out.
Yeah that was me actually. I took the initiative to have a chat with everyone on how to deal with you because a lot of us are tired of dealing with your noise all the time. Everyone I spoke to agreed that it would be a good idea to simply not respond to you anymore so we wouldn't have to deal with trainwrecked threads all the time. Most of us aren't opposed to having discussion with you, but we are no longer interested in doing it in the manner you choose. If you want to change your tune then maybe we'll considering engaging with you again in the future, but for now most of us are tired of your nonsense and the easiest way to deal with it is to simply ignore what you say. Good luck dude, the choice is yours as to how things proceed.