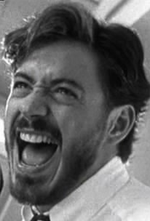 Posts: 15460
Joined: Dec. 30, 2002
Posted by: chupacabra

Posted by: chupacabro

Posted by: chupacabra

Well, I was way off on the count

like that's a surprise

Hi Shogun.  So far I am only off on 2 states with Florida and Ohio, but I knew Florida was a long shot.  If PA and NC go blue I can live with that guess.  What was your prediction?
Way off? .. for now. It may not be the landslide they all wanted but sadly its not over either.