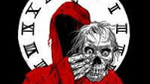 Posts: 3738
Joined: May 23, 2006
Anyone know what Vans by-law is regarding this. Dude working next door is just blowing it w/a big fan out towards the ally but of course as wind changes it swirls all over and settles everywhere.
That allowed? Dude has water on the wheel but not effective maybe just doesn't want to wear a mask?
Freedom of contract. We sell them guns that kill them; they sell us drugs that kill us.