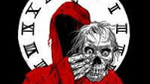 Posts: 3737
Joined: May 23, 2006
like reductimat has said a number of times, we've had the "canada is for sale" sign out on the front lawn for a while.
Next to Lichtenstein, Canada has the most foreign ownership of any country on Earth. And that's not limited to RE.
We have become rentiers in our own country.
As alluded to above, our 1%'ers are selling us down the river.
They'll be coming for our healthcare next.
Freedom of contract. We sell them guns that kill them; they sell us drugs that kill us.