Sooke is bad-ass
Posts: 3522
Joined: Aug. 17, 2005

Posts: 564
Joined: Oct. 23, 2003
Bears in sooke are almost domesticated
Posts: 1186
Joined: Oct. 21, 2008
Have you seen Grizzly Man? There's a shot of Treadwell punching a grizzly in the face and then profusely apologizing to it.
Posts: 13934
Joined: March 15, 2003
My 76 year old neighbour chased a black bear with a shower rod, then broke the rod in two smashing the bear over the head. bad ass.
Posts: 15705
Joined: May 29, 2004
I dont even flinch to black bears anymore….just over grown raccoons IMO.
Seems the less you react to them, the less they react to you.
Posts: 534
Joined: May 9, 2010
2nd week living in Whistler I got chased by a bear down near dups burritos around 2am as I was walking back with munchies from the 7-11.
Fortunately as my lanky aussie self is legging it with a decent size bear coming after me a young canadian bloke came out of nowhere with his skateboard and clocked it square on the head with the one of the trucks.
I learnt not to run from them after that.

Posts: 90
Joined: March 2, 2011
Now thats a great story. :D

Posts: 6183
Joined: April 10, 2005
The Whistler bears have a running tab at Fat Tony's pizza.
Posts: 2032
Joined: May 2, 2004
What's that bar in Sooke with the plastic deck chairs for seats buffys or something that was awesome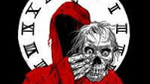 Posts: 3737
Joined: May 23, 2006
Now thats a great story. :D
No shit! What is more Canadian than a run-in with a bear.
Many years ago (again, in the '70's, man) my homeys from Surry used to go up to Jasper for the annual "Egg Lust" celebration that happened in the free camp west of town, August or Sept. I think it were.
Anybody remember those? XXX'er maybe?
Anyways Eddie Saugstead, a really tall dude who played the bongo's and who had a shockingly healthy set of lungs was staggering back from town one night and bellied up to the side of the path to piss just as he whipped it out a black bear stood up like inches in front of him Eddie shrieked at the top of his lungs and he and the bear ran off in opposite directions…….. :scream:
Bears were a constant in the free camp. Everbody built a cache up a tree or on poles.
Numerous stories abound of bear raids that bankrupted hand-to-mouth hippies food plans.
Freedom of contract. We sell them guns that kill them; they sell us drugs that kill us.