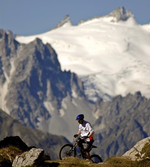 Posts: 1729
Joined: Nov. 23, 2002
Ummmm …

California offers incentives for residential solar, as part of their goal to get to 33% of their generated power from renewables, by year 2020. Incentives vary, but go from about $1 to $2 per installed watt of generating capacity. So 4 kW on the roof earns $4k to $8k payback. They're up to something like 5 or 6% solar generation to date. Not a big portion, but significant and growing.
ok, but wrt coal and efficiency how is that being compared to emissions from ice's? and where are you getting those numbers from? from what i've seen coal provides close to half of the electricity in the us and is touted as the single biggest polluter in the us.
i agree that california is a great place for solar, but i don't think it's going to be able to meet it's needs primarily through solar. right now wind provides twice the electricity to the grid that solar does.
the bigger question is how much extra electricity would need to be generated to meet ev demands and where is that going to come from if current generation capabilities are already close to capacity?
Luck is what happens when preparation meets opportunity ~ Seneca