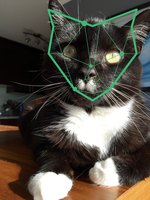 Posts: 779
Joined: Jan. 31, 2005
The wild parrots of San Francisco are pretty hilarious. The "tower thing" is coit tower and they during the day they are often on one of the slopes…. but at sunset they migrate to this park: http://goo.gl/maps/7pju7 down by the ferry building.
I saw a documentary about this. Thanks to the internet for providing it in its entirety:
There's nothing better than an Orangina after cheating death with Digger.