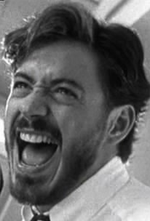 Posts: 15550
Joined: Dec. 30, 2002
Posted by: tashi

"I'm just fine in left field here" = "I'm happy to remain ignorant."

Time to stop feeding the troll folks. He's not interested in understanding, just arguing.
Or seeing who can provide something other than the usual drivel.
And that was more to do with Bazzers attitude - I'd rather remain ignorant yet open minded and good than an agreeable condescending douche.