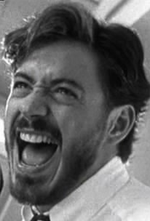 Posts: 15651
Joined: Dec. 30, 2002
.
Ok, so that rotating atmosphere thread was just so that issue didnt cock this one up. I'll give Syncro a nod for mentioning the jet stream which leaves the claimed rotating speed of earth at 1,000km/h to help narrow down the fuckery of this one. Or perhaps its my infallible math.... Anyways,
https://en.wikipedia.org/wiki/Red_Bull_Stratos
Ascent was 2.5 hours long. We know 1 hour is roughly equivalent to 1 time zone or 1,000km since Earth has 24 time zones for a reason (I think?).
And he only landed 38 miles in the wrong direction of earth's rotation. Simpleton logic indicates he should've at least landed West from where he started to take off and probably in another state.
Discuss.
protect tom mcdonald at all costs