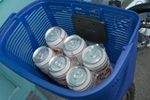 Posts: 0
Joined: Sept. 20, 2006
teachers get a raise every year. (w/ less than 10yrs exp) What non-union jobs can guarantee that?

does this not address size and composition?

Education Fund
An Education Fund will be established and will be used exclusively to hire additional bargaining unit members to address class size, class composition, and the provision of specialist teachers.
The amounts in the fund are as follows:
2014–15—$75 million
2015–16—$80 million
2016–17—$80 million
2017–18—$80 million
2018–19—$85 million

If I see one more poster equating capital an operational expenses as equivalent I'm going to lose my mind.

Not in any meaningful way.

http://www.staffroomconfidential.com/2014/09/will-education-fund-improve-classroom.html
Just the link I was going to post. That money will buy nothing meaningful.
However, in an average size District like Victoria (20,000 students, 1,000 teachers), this will translate into about 5-10 more teachers. That is one for every five schools.
Also
I have no trust that the small additional dollars in the Education Fund will translate into more teachers. It is fundamentally the same as the LIF, and during the years of the LIF, teacher numbers have decreased. This is what our own union has documented.