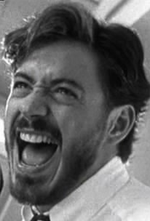 Posts: 15332
Joined: Dec. 30, 2002
So hows this for some unwelcome surprises. Shop has it up on the lift and discovered the following:
-leaking/sweating oil cooler
-power steering return line leaking
-diff seals are leaking, both sides
-left rear camber arm is pinched and now unadjustable. I know the when, where and why for that.
- and the best part, need a new drive shaft. cv boot is torn.
I also got to see all of that except for the drive shaft as that was voicemailed after I left the shop.
Good times eh?