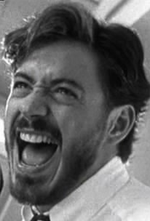 Posts: 15651
Joined: Dec. 30, 2002
Figured if there's a gun thread, a beer thread (somewhere), there should also be an automotive thread instead of random threads. Consider it a substitute to round out the ATF, just without the tobacker b/c apparently, smokings evil.
I'll start off with a question. If I have a cold air intake that the end going into the turbo inlet isnt exactly round causing some pre-boost leaks, should I take it to a shop or just hamfistedly round it back to oval with home tools. Home tools consist of very few actual tools btw but a good solid screwdriver, various wrenches and some sockets. I have a short ram on now but with summer here the CAI provides air intake temp's 20-30C cooler than the SRI and speedy likes that and yes, I have data logged that.
And now for some car porn. Everyone loves to hate on Ford but I'm loving the new Mustang. The Camaro and Challenger look like bricks comparatively (imo).
2016 GT

This reminds me a GTR Mustang love child. There's a GT 500 and a Mach1 which anyone can google image. But the blue looks good. Changing it up, I've seen one of these on south Granville (marpole) a few times. Nothing like a $1.2 million car to over shadow the usual Lambo, Ferrari and Bentley 'super car commuters'.
The McLaren P1

protect tom mcdonald at all costs