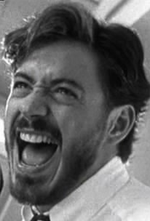 Posts: 15651
Joined: Dec. 30, 2002
So there's this ongoing issue with a PC I has.
There are two main issues:
- CPU Spikes to 100% every couple of minutes
- then random reboots even when the CPU doesnt spike. Then it'll get stuck in a reboot cycle where it just cant properly boot. And by that I mean, it'll show the XP screen, crash and reboot, it'll get to the login screen and I login where it either crashes relatively immediately or lets me be privy to the CPU spikes.
Currently running Kaspersky Pure and downloaded the Anti-Malware Bytes (AMB). Here's why I'm confused as to whats going. Both AV's cant actually finish a full/complete scan of the system without being interrupted. I've also unplugged the internet to see if its a remote thing but no different. When using the AMB Chameleons, it can finish some of the 12 options but eventually one of them will not finish and the system hangs/reboots itself. The quick scans of both dont report anything other than AMB reporting TurboTax dll's, which when removed, didnt help the Turbo Tax program.
The system itself is older but not archaic… yet. BIOS is updated and mobo is an asus m2n-x (bios 1101), amd athlon x64. 3 gig ram. 3 hdd's but ones is unplugged atm. The unplugged one has been wiped and will also have the XP reinstalled soon. And yes, it'll be XP for now.
In the BIOS itself, the CPU temp has been as high as 77 or 78. That was with the casing on so I took the sides off, "dusted" it and left them off. It now hovers around the 70C mark. These are by memory so I could be well off.
It's most prevalent when streaming youtube and porn's. I'm also inclined to think its the Vid Card (ati radeon 5450). Latest drivers are installed. (Can I flash a vid card BIOS?)
Safemode yeilds the same issues, which is why I'm inclined to go more hardware based than malware even though it reeks of malware.
Help a Shogun out please.
protect tom mcdonald at all costs