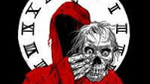 Posts: 3651
Joined: May 23, 2006
That would have been an interesting race. The way Bernie slams big business [HTML_REMOVED] large corporations I don't think there would be a chance in hell he could get that close though. I guess Bernie had no choice but to endorse Hilary.
Numerous polls during primary season showed Trump beating HRC and Bernie beating Trump.
DNC coronated HRC despite obvious markers to the contrary because she was the corporate candidate for the corporate party.
Bernie Sanders missed the opportunity to become (with apologies to Marx, Freud and Einstein) the most historically significant Jew since Jesus Christ.
It would have been like Jesus in the temple if he'd savaged Hillary in the primary,
and, barring winning the nomination, jumping to the Greens could have put them irrevocably on the electoral map and forever changed the complexions of future elections.
Too bad he chose to be a tool.
Freedom of contract. We sell them guns that kill them; they sell us drugs that kill us.