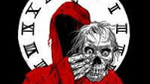 Posts: 3643
Joined: May 23, 2006
- people voting in protest of things without understanding or bothering to understand the ramifications (hello Brexit and Trump)
"People" understand quite well who it is that have been applying the neo-liberalism savaging their lot in life. The Brexit/Trump result was a resounding repudiation of those policies.
Maybe voting should be a privilege and not a right. Sounds horribly elitist I know, but if one isn't equipped intellectually to weigh the options, should they be allowed to weigh in?
"Horribly elitist". You got that part right.
Freedom of contract. We sell them guns that kill them; they sell us drugs that kill us.