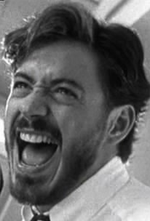 Posts: 15651
Joined: Dec. 30, 2002
Posted by: FLATCH

Posted by: aShogunNamedMarcus

Posted by: BigFoot

Back on topic of Confessions.

1) I think people who wear blackface are racist.

2) I think people who don't think it's racist for other people to wear blackface are ignorant.

A little thing called misdirection. I think you need to look at the fact that our PM is in two different court cases with at least one being heard in courts. That's why the blackface is on the news.

Because's its nowhere as bad as the Obstruction of Justin case with SNC or the far fetched case of our PM, chinese nationals and mass graves of indigineous peoples in BC.

Did a little googling and far fetched might be an understatement, I hope we're in tinfoil hat territory actually.
"Sometimes", I just pass dumb shit along to see if it can be substantiated.