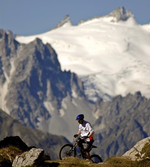 Posts: 1882
Joined: Nov. 23, 2002
+100

I'm looking forward to taking an evening to explore some of the bands I haven't heard of from this thread :D
that's kind of what i was after with this thread. i think for a lot of us we share somewhat similar tastes in music; or at the very least have been exposed to many of the artists and styles of music represented.
personally i find that most of the music listed is something i will listen to, but to sit down and listen to an entire album by one artist vs listening to a mixture is something very different and that's where marked differences in listening tastes show up.
Kazyamamura said that music is subjective and that's true for so many things in life. i find it interesting to see what people like and how that fits in to who they are as a person. sometimes it's really surprising to find out what people enjoy.
Luck is what happens when preparation meets opportunity ~ Seneca