Posts: 378
Joined: Sept. 10, 2008
I've got a nagging interest in getting a dirtbike. Havent ridden one since I was a kid, so not an experienced rider at all. My primary interest is burning around in the mountains on logging roads and easier to moderately difficult trail riding. Id prefer fast and smooth over slow and tech most of the time. Im curious what more experienced people would ride/recommend? I would likely be shopping for something second-hand, no more than 5 years old. Budget is not the main concern.
With no moto experience, I bought a trials bike last winter. Its been fun to ride [HTML_REMOVED] its definitely satisfying to make it up a big rock slab, but I was enjoying faster trail riding the most. After a little bit of searching, I just picked up this: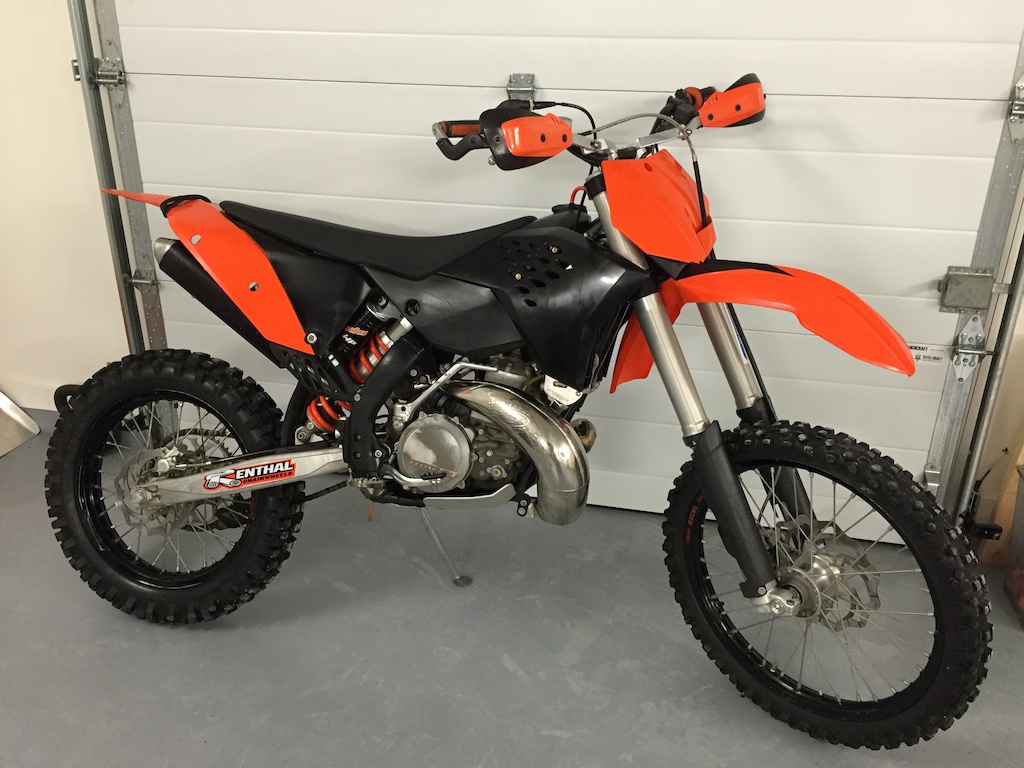 Its a 2009 KTM 250 XC 2-stroke. I'm really enjoying exploring the logging roads here in Squamish [HTML_REMOVED] I'm finding the technical trails a lot less intimidating than I thought they'd be, coming from the little trials bike.
Anyone want to buy a trials moto?