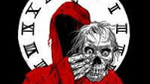 Posts: 3461
Joined: May 23, 2006
I was commenting on the graphic in the post before mine.

Truth is, america has a huge violence problem with the middle to lower class, no matter what colour the person. the populace is struggling with mental health and oppression…its not just a colour thing.Theyve fucked themselves into a corner with their policies and actions,now people are speaking out based on thier peer groups. its happening all over, not just to black folk, but everyone on the fringes of their society.
The truth is America's violence problem permeates all classes of American society.
The owning classes just do their violence by proxy (police/military).
Freedom of contract. We sell them guns that kill them; they sell us drugs that kill us.