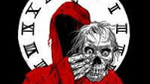 Posts: 3737
Joined: May 23, 2006
Better for the libs to dump election reform as far away from election as possible especially since pipeline controversy has potential as a distraction right up to the next vote.
Take the hit now instead of piling on later.
Clever bastards.
Freedom of contract. We sell them guns that kill them; they sell us drugs that kill us.