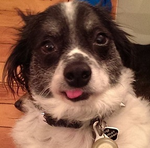 Posts: 2858
Joined: Nov. 23, 2002
Posted by: kalisto

Is this a 'how smart are you'? Or more of a 'how good are you at propositional calculus'?

Smart is a pretty subjective word.
there's no trickery but most people will make certain assumptions that will lead them to the wrong answer. so it's smart in the sense of how you evaluate the rule and then apply that to the cards. there's no need for any special math skill, it's purely based on logical reasoning.
one thing for sure is that you have to turn over more than one card.